Commonwealth by Ann Patchett. September 13, 2016. Harper, 336 p. ISBN: 9780399550492.  Int Lvl: AD; Rdg Lvl: AD.
One Sunday afternoon in Southern California, Bert Cousins shows up at Franny Keating's christening party uninvited. Before evening falls, he has kissed Franny's mother, Beverly—thus setting in motion the dissolution of their marriages and the joining of two families.
Spanning five decades, Commonwealth explores how this chance encounter reverberates through the lives of the four parents and six children involved. Spending summers together in Virginia, the Keating and Cousins children forge a lasting bond that is based on a shared disillusionment with their parents and the strange and genuine affection that grows up between them.
When, in her twenties, Franny begins an affair with the legendary author Leon Posen and tells him about her family, the story of her siblings is no longer hers to control. Their childhood becomes the basis for his wildly successful book, ultimately forcing them to come to terms with their losses, their guilt, and the deeply loyal connection they feel for one another.
Told with equal measures of humor and heartbreak, Commonwealth is a meditation on inspiration, interpretation, and the ownership of stories. It is a brilliant and tender tale of the far-reaching ties of love and responsibility that bind us together.
Potentially Sensitive Areas: Strong language; Strong sexual themes; Alcohol; Arson; Misuse of over-the-counter drugs
Author Interviews
Reviews
Booklist starred (July 2016 (Vol. 112, No. 21))
Patchett's seventh novel (This Is the Story of a Happy Marriage, 2013) begins with the opening of a door. Fix Keating expected all the guests, including many fellow cops, who are crowded into his modest Los Angeles home to celebrate his younger daughter Franny's christening, but why is deputy district attorney Bert Cousins, a near-stranger, standing at the threshold clutching a big bottle of gin? As soon as Bert, married and the father of three, with a fourth on the way, meets Fix's stunningly beautiful wife, Beverly, the foundations of both households undergo a tectonic shift. As Patchett's consummately crafted and delectably involving novel unfolds, full measure is subtly taken of the repercussions of the breaking asunder and reassembling of the two families. Anchored in California and Virginia, and slipping gracefully forward in time, the complexly suspenseful plot evolves exponentially as the six kids, thrown into the blender of custody logistics and ignored by the adults, grow close, "like a pack of feral dogs," leading to a resounding catastrophe. The survivors grow up and improvise intriguingly unconventional lives, including Franny's involvement with a writer, which raises thorny questions about a novelist's right to expose family secrets. Indeed, this is Patchett's most autobiographical novel, a sharply funny, chilling, entrancing, and profoundly affecting look into one family's "commonwealth," its shared affinities, conflicts, loss, and love.
Kirkus Reviews starred (June 15, 2016)
Two families are fused, atomized, and reconfigured by a stolen kiss, a child's death, and a bestselling novel.In her seventh work of fiction, Patchett (This Is the Story of a Happy Marriage, 2013, etc.) turns from the exotic locales and premises of Bel Canto (2001) and State of Wonder (2011) to a subject closer to home: the evolution of an American family over five decades. The story begins on a very hot day in Southern California at a christening party for Beverly and Fix Keating's second daughter, Franny. A lawyer named Bert Cousins shows up uninvited, carrying a bottle of gin. With its help, the instant infatuation he conceives for his stunning hostess becomes "the start of his life." After Bert and Beverly marry and move to Virginia, the six newly minted stepsiblings are dragged unhappily into new relationships and settings. On another hot afternoon, one of the children dies from a bee sting–a tragedy compounded by long-kept secrets and lies. Jumping ahead, we find Franny in her late 20s, having an affair with a Saul Bellow-type novelist 32 years her senior. "Other than the difference in their ages, and the fact that he had an estranged wife, and had written a novel about her family which in its final form made her want to retch even though she had found it nothing less than thrilling when he was working on it, Franny and Leo were great." Since Patchett comes from a blended family with the same outlines as the one in this book, the problems created by Leo's fictionalized family history, also called Commonwealth, are particularly intriguing. The prose is lean and inviting, but the constant shifts in point of view, the peripatetic chronology, and the ever growing cast of characters will keep you on your toes.A satisfying meat-and-potatoes domestic novel from one of our finest writers.
About the Author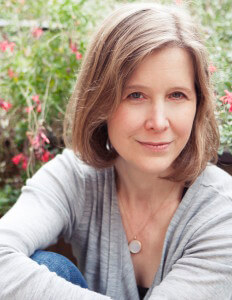 Ann Patchett was born in Los Angeles in 1963 and raised in Nashville. She attended Sarah Lawrence College and the University of Iowa Writers' Workshop. In 1990, she won a residential fellowship to the Fine Arts Work Center in Provincetown, Massachusetts, where she wrote her first novel, The Patron Saint of Liars. It was named a New York Times Notable Book for 1992. In 1993, she received a Bunting Fellowship from the Mary Ingrahm Bunting Institute at Radcliffe College. Patchett's second novel, Taft, was awarded the Janet Heidinger Kafka Prize for the best work of fiction in 1994. Her third novel, The Magician's Assistant, was short-listed for England's Orange Prize and earned her a Guggenheim Fellowship.Her next novel, Bel Canto, won both the PEN/Faulkner Award and the Orange Prize in 2002, and was a finalist for the National Book Critics Circle Award. It was named the Book Sense Book of the Year. It sold more than a million copies in the United States and has been translated into thirty languages. In 2004, Patchett published Truth & Beauty, a memoir of her friendship with the writer Lucy Grealy. It was named one of the Best Books of the Year by the Chicago Tribune, the San Francisco Chronicle, and Entertainment Weekly. Truth & Beauty was also a finalist for the Los Angeles Times Book Prize and won the Chicago Tribune's Heartland Prize, the Harold D. Vursell Memorial Award from the American Academy of Arts and Letters, and the Alex Award from the American Library Association. She was also the editor of Best American Short Stories 2006. Patchett has written for numerous publications, including the New York Times magazine, Harper's, The Atlantic,The Washington Post, Gourmet, and Vogue. She lives in Nashville, Tennessee, with her husband, Karl VanDevender.
Her website is www.annpatchett.com
Teacher Resources
Commonwealth Reading Group Guide
Commonwealth Discussion Questions
Around the Web
Commonwealth on Amazon
Commonwealth on JLG
Commonwealth on Goodreads