Blood for Blood by Ryan Graudin. November 1, 2016. Little, Brown Books for Young Readers, 496 p. ISBN: 9780316405157.  Int Lvl: YA; Rdg Lvl: YA; Lexile: 750.
There would be blood.
Blood for blood.
Blood to pay.
An entire world of it.
For the resistance in 1950s Germany, the war may be over, but the fight has just begun.
Death camp survivor Yael, who has the power to skinshift, is on the run: The world has just seen her shoot and kill Hitler. But the truth of what happened is far more complicated, and its consequences are deadly. Yael and her unlikely comrades dive into enemy territory to try to turn the tide against the New Order, and there is no alternative but to see their mission through to the end, whatever the cost.
But in the midst of the chaos, Yael's past and future collide when she comes face-to-face with a ghost from her past, and a spark with a fellow rider begins to grow into something more. Dark secrets reveal dark truths, and one question hangs over them all–how far can you go for the ones you love?
Sequel to: Wolf to Wolf
Potentially Sensitive Areas: Mild language; Violence; Smoking; The Holocaust
Reviews
Booklist starred (September 1, 2016 (Vol. 113, No. 1))
Grades 9-12. Yael's job was supposed to be straightforward: join the Axis Tour motorcycle race by pretending to be someone else, win, and kill Adolf Hitler. While the world thinks she succeeded, the Führer still lives, having sent his own skin-shifting doppelgänger to the victory ball. That trickery alone is enough to make Yael furious and frustrated, but adding to the pile is the mess she's made of her own life and emotions. Yael, a skin-shifter, has been impersonating racer Adele Wolfe. Now on the run from the SS, she is caught by this year's winner, Luka Lowe, who's still in love with the girl Yael has been pretending to be. As the Resistance rages on, trying to make Operative Valkyrie the new regime, Adele's brother Felix is kept captive in Japan, held for information. These three stories intertwine and diverge in a truly inventive way, making this alternate history novel feel distinctly real. Each primary character—Yael, Luka, and Felix—is individual and distinct, giving the reader a sense of adventure viewed through different eyes. Graudin's writing is beautiful, her story exciting and consuming.
Kirkus Reviews (September 15, 2016)
Graudin returns to her what-if-Hitler-won alternate 1956, concluding the story begun in Wolf by Wolf (2015). After Yael's failed assassination of Hitler (actually a skinshifter wearing his guise), the resistance seems doomed. Fortunately, opponent Luka follows when she flees; less fortunately, Felix, twin brother of the woman Yael has been impersonating, saw Yael's tattoos (which do not change when she shifts appearance, although everything else, including mass, does) and conveys that clue to the SS-Standartenführer. All three are imprisoned, Felix as a double agent, then escape and fall in with the Soviets. The road trip back to Germania to again attack Hitler makes up the heart of the story, culminating in a showdown and war compressed into a few pages. As in the first book, Graudin's unconventional syntactical choices ("the wolf-fierce…of her iron voice"; "blitzkrieg" as a verb) and frequently overworked metaphors ("Gossamer feelings…as sticky, fragile, complex, and beautiful as a spider's web silvered in morning dew") combine with a tendency to tell rather than show emotions, resulting in a strangely flat affect. Most problematic is the treatment of religion: Yael's rediscovery of her Judaism is symbolized by eating challah, and the pivotal romance between a Jewish camp survivor and a Nazi poster boy will disturb some readers, no matter how conflicted and ignorant Luka may have been. Strictly for fans. (Historical fiction/fantasy. 12-16)
About the Author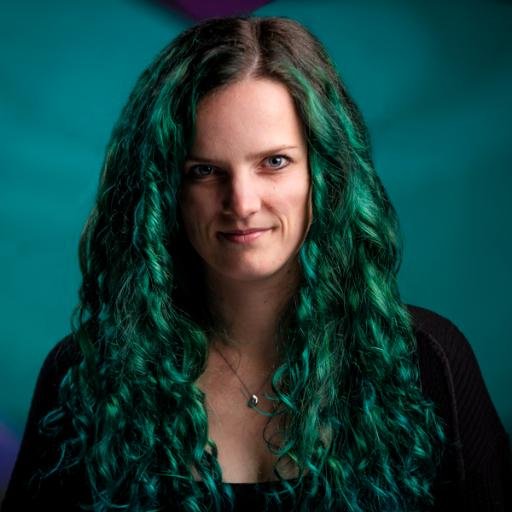 Ryan Graudin was born in Charleston, South Carolina, with a severe case of wanderlust. When she's not traveling, she's busy writing and spending time with her husband and wolf dog. She is the author of Invictus, the Wolf By Wolf duology, The Walled City, and the All That Glows Series.
Her website is www.ryangraudin.com
Teacher Resources
Blood for Blood Book Club Guide
Around the Web
Blood for Blood on Amazon
Blood for Blood on JLG
Blood for Blood on Goodreads