The Wendy Project by Melissa Jane Osborne. July 18, 2017. Super Genius, 98 p. ISBN: 9781545805275.  Int Lvl: YA; Rdg Lvl: YA.
16-year-old Wendy Davies crashes her car into a lake on a late summer night in New England with her two younger brothers in the backseat. When she wakes in the hospital, she is told that her youngest brother, Michael, is dead. Wendy — a once rational teenager – shocks her family by insisting that Michael is alive and in the custody of a mysterious flying boy. Placed in a new school, Wendy negotiates fantasy and reality as students and adults around her resemble characters from Neverland. Given a sketchbook by her therapist, Wendy starts to draw. But is The Wendy Project merely her safe space, or a portal between worlds?
Potentially Sensitive Areas: Strong language, Mild sexual themes, Drugs, Underage drinking, Attempted suicide
Book Trailer
Reviews
Kirkus Reviews (May 1, 2017)
In this heart-wrenching graphic novel, a teen girl responsible for her younger brother's death must decide to accept the harsh reality or lose herself in escapist denial. One fateful evening, Wendy Davies' car goes off the road. Her brothers, John and Michael, were inside, and Michael doesn't survive the wreck. After the crash, Wendy is sent to therapy to help her process her feelings and is instructed to draw her emotions. She envisions that Peter Pan has taken Michael to Neverland and begins seeing parallels in her everyday life. As Wendy becomes more enmeshed in her reveries, her grasp on reality becomes ever more tenuous. Will she be able to leave her daydreams behind and see the accident for what it was? Through a dreamlike and elegiac lens, Osborne and Fish conjure a visually striking portrait of mourning and acceptance. Wendy's reality is evinced through black-and-white sketches, transitioning to a glorious wash of watercolors when her imagination takes over. While undeniably breathtaking in its style, the narrative of this slender volume occasionally falters. Its secondary characters—such as Peter Pan and Tinkerbell and their real-world counterparts—are intriguing but not as well developed as Wendy, and though Wendy's plight is moving, it resolves itself a bit too tidily. However, readers should easily overcome these quibbles due to the sheer emotional impact of this beautifully tragic story and its gravitas. An ethereal and haunting exploration of grief and death. (Graphic fiction. 12-adult)
Library Journal – web only (November 18, 2016)
Here, Peter Pan's Wendy Darling is reimagined as a 16-year-old who survives a car accident that renders one of her brothers mute and the other missing. Is that brother's body lost to the watery crash site, or did Wendy really see him fly away with a mysterious figure? As Wendy struggles at a new high school, the people in her life begin to resemble Peter Pan, Captain Hook, and other J.M. Barrie characters. Wendy's therapist prescribes drawing in a sketchbook as a coping mechanism, but the journal takes on a life of its own, one that may let Wendy shape her circumstances in more ways than one. Osborne sensitively scripts this tragic scenario-which has an especially satisfying conclusion-and Fish's (Archie Comics) well-matched artwork often fittingly resembles that of a talented teenager, with color skillfully used to denote Wendy's visions intruding into reality. Verdict This unexpected gem stands out among latter-day versions of Peter Pan thanks to its embrace of genuine emotion and psychological gravity. Highly recommended to all graphic novel and fantasy fans, and especially to YA readers. Some disturbing content; suitable for all but the youngest.-J. Osicki, Saint John Free P.L., NB
About the Author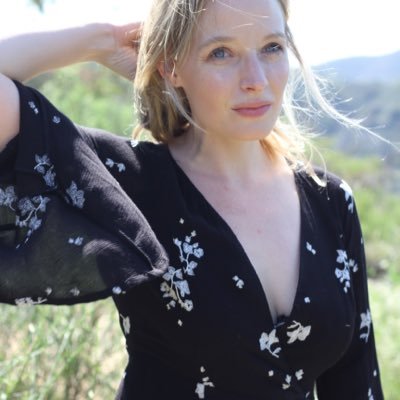 Melissa Jane Osborne is an actor and writer who has worked with Williamstown Theatre Festival, The Samuel French Festival, NYFringe, Playwright's Horizon's Theatre School, and Stella Adler Studio of which she is an alum. Her work in new media spans from the Internet sensation The Burg to creating the first interactive scripted iPhone game Campus Crush for the Episode App, which has spawned multiple sequels and become an international teen sensation with over 6 million views per month. Her short film OMA is currently in production starring Lynn Cohen (The Hunger Games). She is a member of NYC's FAB Women and Los Angeles's IAMA Theatre Co. When Melissa was a kid, she broke four puppet theater kits from telling stories too hard. Now that she's an adult, she hopes to break even more.
Around the Web
The Wendy Project on Amazon
The Wendy Project on Goodreads
The Wendy Project on JLG
The Wendy Project Publisher Page