When I Was a Turkey: Based on the Emmy Award-Winning PBS Documentary My Life as a Turkey by Joe Hutto. November 7, 2017. Henry Holt & Company, 192 p. ISBN: 9781627793858.  Int Lvl: 5-8; Rdg Lvl: 5.7; Lexile: 910.
When I Was a Turkey is a middle-grade adaptation of the remarkable true story of a naturalist who raised a flock of wild turkeys using imprinting.
After a local farmer left a bowl of wild turkey eggs on Joe Hutto's front porch, his life was forever changed. Hutto incubated the eggs and waited for them to hatch. Deep in the wilds of Florida's Flatlands, Hutto spent each day living as a turkey mother, taking on the full-time job of raising sixteen turkey chicks. For two years, Hutto dutifully cared for his family, roosting with them, taking them foraging, and immersing himself in their world. In return, they taught him how to see the world through their eyes. Here is the remarkable true story of a man with a singular gift to connect with nature.
Potentially Sensitive Areas: Mentions of animal injury and death
Video Trailer
Reviews
Booklist (October 15, 2017 (Vol. 114, No. 4))
Grades 4-7. In 1991, naturalist Joe Hutto obtained two clutches of wild turkey eggs. He incubated them and encouraged the 23 hatchlings to regard him as their mother. For a year, he lived with the growing birds almost full-time in a swampy, wildlife-rich area of Florida. Wanting to understand "what it is to be wild," he tried to enter their world, communicating through the wild turkey sounds and gestures he knew, while learning others through observation. The young birds required constant attention, but as they grew, their needs and behaviors changed. Eventually, they went their own ways. The experience of living with them was transformative for their surrogate parent, whose tale is often fascinating. This book is based the PBS documentary My Life as a Turkey (2011), which was in turn inspired by Hutto's Illumination in the Flatwoods (1995). Guiberson has written many good science books for children, including Life in the Boreal Forest (2007). Hutto's precise, shaded pencil drawings illustrate his story along with two maps and a section of photos. An unusual, engaging choice for animal-lovers.
Kirkus Reviews (September 15, 2017)
A naturalist recalls his year as a turkey "mother."In 1991, wildlife lover Hutto hatched, imprinted, and raised two clutches of wild turkey eggs, entering their wild world for over a year. He later published a book about this experience, Illumination in the Flatwoods: A Season Living Among the Wild Turkeys (1995). A re-creation of his experience by actor Jeff Palmer became a PBS documentary, My Life as a Turkey, the basis for this chronologically told account, which is chock-full of details about turkey life and even some deaths. Co-written with Guiberson, the third-person narrative reflects Hutto's thoughts at the time. It's both a record of an intense experience and a reflection on human relationships with the natural world. After the eggs hatched, the new "mother" spent most of his daylight hours watching and exploring with his turkey family, seeing his Florida fields and forest through their eyes. He was especially surprised to discover how much more wildlife he saw as part of the flock. After his jakes and hens had matured and left, he missed the window they offered. He was thrilled when one, Turkey Boy, returned to share a few more months with him before disappearing for good. The author's drawings and a section of photographs complete the package. Young nature lovers will gobble this up. (glossary, bibliography, index) (Nonfiction. 9-14)
About the Author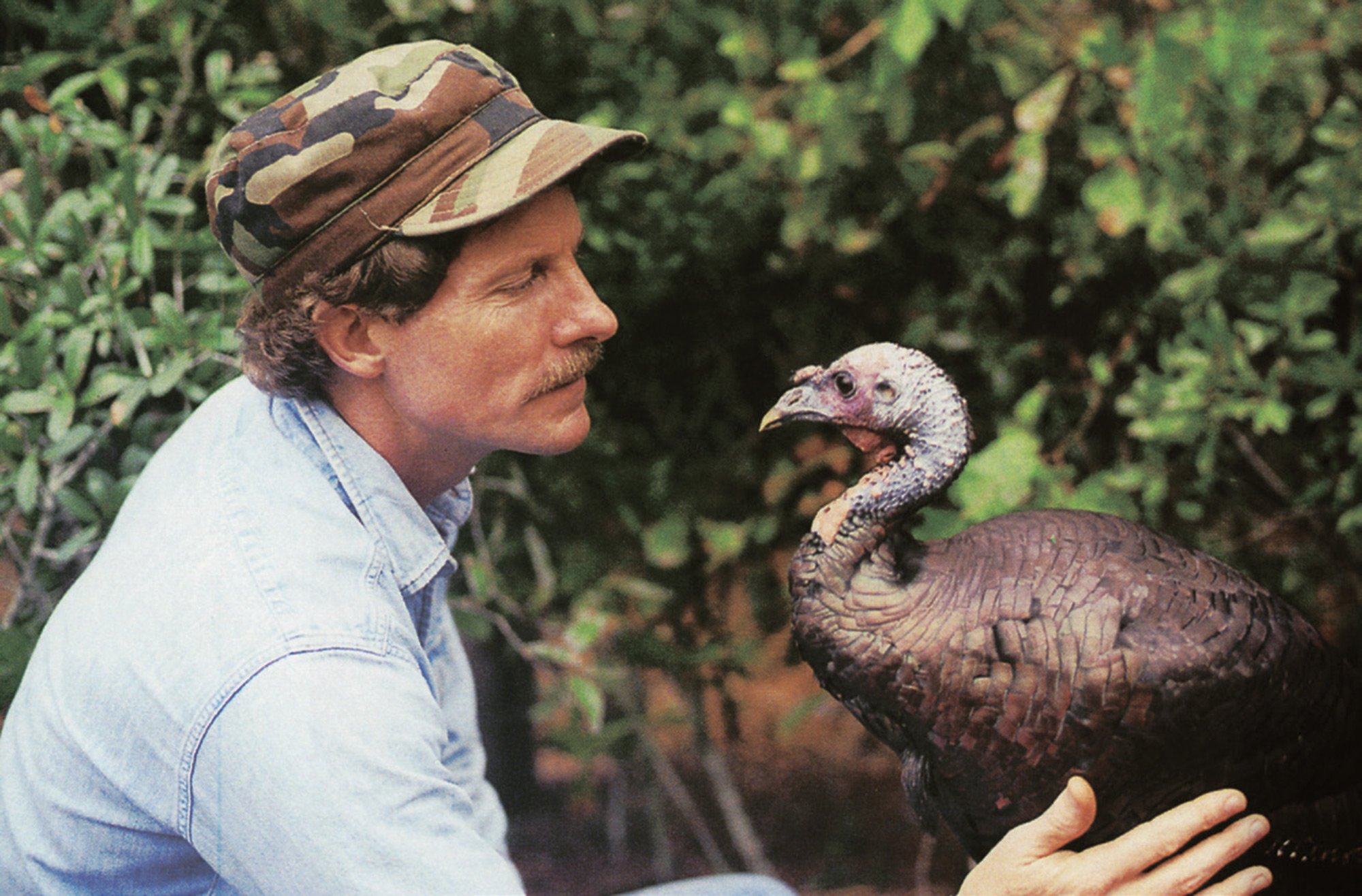 Joe Hutto is a nationally recognized naturalist and wildlife artist. He lives in the Wind River Mountains of Wyoming. He is the award-winning author of Illumination in the Flatwoods, the book that inspired the documentary film My Life As a Turkey.
Around the Web
When I Was a Turkey on Amazon
When I Was a Turkey on Goodreads
When I Was a Turkey Publisher Page