Never Caught, the Story of Ona Judge: George and Martha Washington's Courageous Slave Who Dared to Run Away by Erica Armstrong Dunbar. January 8, 2019. Aladdin, 272 p. ISBN: 9781534416178.  Int Lvl: 5-8; Rdg Lvl: 8.0.
In this incredible narrative, Erica Armstrong Dunbar reveals a fascinating and heartbreaking behind-the-scenes look at the Washingtons' when they were the First Family—and an in-depth look at their slave, Ona Judge, who dared to escape from one of the nation's Founding Fathers.
Born into a life of slavery, Ona Judge eventually grew up to be George and Martha Washington's "favored" dower slave. When she was told that she was going to be given as a wedding gift to Martha Washington's granddaughter, Ona made the bold and brave decision to flee to the north, where she would be a fugitive.
From her childhood, to her time with the Washingtons and living in the slave quarters, to her escape to New Hampshire, Erica Armstrong Dunbar (along with Kathleen Van Cleve), shares an intimate glimpse into the life of a little-known, but powerful figure in history, and her brave journey as she fled the most powerful couple in the country.
Potentially Sensitive Areas: Discrimination, Racism, Violence
Related Video
Reviews
Kirkus Reviews starred (December 15, 2018)
A young enslaved woman successfully escapes bondage in the household of George and Martha Washington. Ona Judge was the daughter of a white indentured servant, Andrew Judge, and an enslaved woman, Betty, on the Mount Vernon plantation, growing up to become Martha Washington's personal maid. When George Washington was elected president, it was up to Martha to decide who among their enslaved would go with them. "The criteria were clear: obedient, discreet, loyal slaves, preferably of mixed race." After the seat of government moved to Philadelphia, the Washingtons were subject to the Gradual Abolition Act, a Pennsylvania law that mandated freedom for any enslaved person residing in state for more than six months. The Washingtons chose to rotate their enslaved out of the state to maintain ownership. In 1796, Martha Washington decided to give Ona as a wedding present to her granddaughter—but Ona made her escape by ship to Portsmouth, New Hampshire, setting up years of attempts by allies of Washington to return Ona to slavery. Despite poverty and hardship, Ona Judge remained free, thwarting the most powerful man in America. Dunbar, whose adult version of this story was a National Book Award finalist, and co-author Van Cleve have crafted a compelling read for young people. Ona Judge's determination to maintain control over her life will resonate with readers. The accessible narrative, clear context, and intricately recorded details of the lives of the enslaved provide much-needed understanding of the complexities and contradictions of the country's founding. Necessary. (Biography. 9-13)
School Library Journal (January 1, 2019)
Gr 5 Up-This young readers edition of Dunbar's National Book Award-nominated title details the account of Ona Judge, who ran away from the household of George and Martha Washington. Born into slavery at Mount Vernon, Judge began working directly for Martha Washington by the age of 10. When the Washingtons left Mount Vernon for George's political career, Judge was chosen to make the trip north, visiting and eventually living in Pennsylvania and New York. Away from the sheltered world of Virginia, Judge encountered free black people for the first time and learned about laws such as the Gradual Abolition Act in Pennsylvania. The Washingtons went to great lengths to prevent those they enslaved from benefitting from this law. In May of 1796, then 22-year-old Judge walked out of the Washington's mansion in Philadelphia and onto the deck of a ship that would take her to New Hampshire. Although she was never able to live comfortably, she refused to go back to a life of slavery-no matter how determined George and Martha Washington were to reenslave her. This well-written story has been skillfully reconstructed from the sparse historical record available and delicately adapted for middle schoolers. Dunbar and van Cleve effectively and consistently convey the realities of being enslaved-and invite readers to empathize with Judge. VERDICT A brilliant work of U.S. history. Recommended for all collections.-Kristy Pasquariello, Westwood Public Library, MA
About the Author
Erica Armstrong Dunbar is the Charles and Mary Beard Professor of History at Rutgers University. She also serves as Director of the Program in African American History at the Library Company of Philadelphia. Her first book, A Fragile Freedom: African American Women and Emancipation in the Antebellum City was published by Yale University Press in 2008. She is also the author of Never Caught: The Washingtons' Relentless Pursuit of Their Runaway Slave Ona Judge.
Her website is ericaarmstrongdunbar.com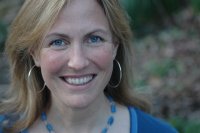 Kathleen Van Cleve teaches creative writing and film at the University of Pennsylvania. She has written three books, including the award-winning middle grade novel Drizzle and lives in Philadelphia with her husband and sons.
Her website is www.kathyvancleve.com
Teacher Resources
Never Caught Curriculum Guide
Never Caught on Common Sense Media
Around the Web
Never Caught on Amazon
Never Caught on Barnes and Noble
Never Caught on Goodreads
Never Caught on LibraryThing
Never Caught Publisher Page