Snow in Love by Various Authors. October 30, 2018. Point, 253 p. ISBN: 9781338310184.  Int Lvl: YA; Rdg Lvl: YA.
What's better than one deliciously cozy, swoon-worthy holiday story? Four of them, from some of today's bestselling authors.
From KASIE WEST, a snowy road trip takes an unexpected detour when secrets and crushes are revealed.
From AIMEE FRIEDMAN, a Hanukkah miracle may just happen when a Jewish girl working as a department store elf finds love.
From MELISSA DE LA CRUZ, Christmas Eve gets a plot twist when a high school couple exchange surprising presents.
From NIC STONE, a scavenger hunt amid the holiday crowds at an airport turns totally romantic.
So grab a mug of hot cocoa, snuggle up, and get ready to fall in love…
Potentially Sensitive Areas: None
About the Authors
Melissa de la Cruz grew up in Manila and moved to San Francisco with her family, where she graduated high school salutatorian from The Convent of the Sacred Heart. She majored in art history and English at Columbia University (and minored in nightclubs and shopping!).
She now divides her time between New York and Los Angeles, where she lives in the Hollywood Hills with her husband and daughter.  Her website is www.melissa-delacruz.com/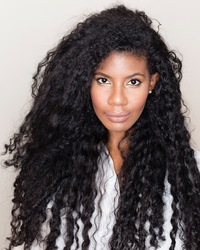 Nic Stone was born and raised in a suburb of Atlanta, GA, and the only thing she loves more than an adventure is a good story about one. After graduating from Spelman College, she worked extensively in teen mentoring and lived in Israel for a few years before returning to the US to write full-time. Growing up with a wide range of cultures, religions, and backgrounds, Stone strives to bring these diverse voices and stories to her work.
Stone lives in Atlanta with her husband and two sons. Her website is www.nicstone.info
Aimee Friedman was born and raised in Queens, New York, in an apartment filled with books and different languages. She wrote her first story at the age of five, and was off and running from there. Aimee wrote all through her years as a student at the Bronx High School of Science and then Vassar College. After graduating from college in 2001, she became a children's book editor, a job she still does, and loves, to this day!
Aimee lives in New York City, where she can usually be found writing in cafes, window-shopping, or searching for the perfect iced latte. Her website is www.aimeefriedmanbooks.com
I write YA. I eat Junior Mints. Sometimes I go crazy and do both at the same time. My novels are: PIVOT POINT and its sequel SPLIT SECOND. And my contemporary novels: THE DISTANCE BETWEEN US, ON THE FENCE, THE FILL-IN BOYFRIEND, PS I LIKE YOU, and BY YOUR SIDE.
Kasie's website is www.kasiewest.blogspot.com
Around the Web
Snow in Love on Amazon
Snow in Love on Barnes and Noble
Snow in Love on Goodreads
Snow in Love Publisher Page