Leah on the Offbeat by Becky Albertalli. April 24, 2018. Balzer + Bray, 343 p. ISBN: 9780062643803.  Int Lvl: YA; Rdg Lvl: YA.
Leah Burke—girl-band drummer, master of deadpan, and Simon Spier's best friend from the award-winning Simon vs. the Homo Sapiens Agenda—takes center stage in this novel of first love and senior-year angst.
When it comes to drumming, Leah Burke is usually on beat—but real life isn't always so rhythmic. An anomaly in her friend group, she's the only child of a young, single mom, and her life is decidedly less privileged. She loves to draw but is too self-conscious to show it. And even though her mom knows she's bisexual, she hasn't mustered the courage to tell her friends—not even her openly gay BFF, Simon.
So Leah really doesn't know what to do when her rock-solid friend group starts to fracture in unexpected ways. With prom and college on the horizon, tensions are running high. It's hard for Leah to strike the right note while the people she loves are fighting—especially when she realizes she might love one of them more than she ever intended
Part of Series: Creekwood (Book 2)
Sequel to: Simon vs. the Homo Sapien Agenda
Potentially Sensitive Areas: Strong language, Mild sexual themes, Underage drinking, Marijuana
Book Trailer
Author Interview
Reviews
Booklist starred (May 15, 2018 (Online))
Grades 9-12. Leah Burke takes center stage in this sequel to Albertalli's Morris Award–winning Simon vs. the Homo Sapiens Agenda (2015). It's senior year, and Leah's friends can't stop talking about college, prom, and long-distance relationships. Simon and Bram are as cute as ever, Leah's got college lined up, and goofy Garrett obviously has a crush on her. But Leah can't quite get into it. She feels like a third wheel (even at home, now that her mom is dating someone new); she doesn't really care about prom; and when her friend and bandmate says something racist, Leah's content to just break up the band and get on with her life. Plus, she's nursing a wicked crush on her friend Abby, and she's worried that if she does anything about it, she'll blow up their whole friend group—let alone the fact that no one knows she's bi. Albertalli has a fantastic ear for voice, and it's beautifully on display in Leah's funny, wry, and vulnerable first-person narrative. She gets to the core of Leah's hang-ups about money, her body, her place among her friends, her reluctance to let anyone get too close, and her perfectionism without a trace of heavy-handedness, and she leavens the poignant emotional growth with snarky teen banter, hilarious mishaps, and swoonworthy (but never saccharine) romance. Everything Albertalli already did so well in Simon, she's improved upon here, and fans of the first book will be utterly smitten with Leah.
Kirkus Reviews starred (June 1, 2018)
Leah Burke is perched on the precipice of change in the final months of senior year, before everyone in her diverse friend group scatters off to become their college selves. Leah, Simon Spier's best friend in Simon vs. the Homo Sapiens Agenda (2015), takes center stage in this sequel. She knows she's bisexual, but she's only out to her mom, not her friends, not even to Simon, who is gay. Leah's cynical and socially awkward but also confident in herself. She's unapologetically fat. She's a talented artist and a ripper on the drums. She's also fierce when called for. When a white friend implies that their classmate Abby Suso only got accepted to her college because she is black, Leah, also white, calls out her bias directly (Abby is not present for this conversation), sparking a nuanced subplot on racism and white allyship. Mostly, though, senior year is characterized by Leah's aching crush on Abby, the oh-so-beautiful and oh-so-straight girlfriend of Leah's good friend Nick. When the prom-scene ending finally arrives, even the most Leah-worthy cynics will be rooting for her. With complex characters, authentic dialogue, and messy-but-beautiful friendships, this sequel is more than capable of standing on its own.   A subversive take on the coming-of-age romance that will leave readers feeling like witnesses to a very special moment in Leah's life and filled with gratitude for sharing it. (Fiction. 14-18)
About the Author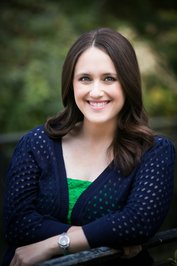 Becky Albertalli is a clinical psychologist who has had the privilege of conducting therapy with dozens of smart, weird, irresistible teenagers. She also served for seven years as co-leader of a support group for gender nonconforming children in Washington, DC. These days, she lives in Atlanta with her husband and two sons, and writes very nerdy contemporary young adult fiction.
Her website is www.beckyalbertalli.com.
Around the Web
Leah on the Offbeat on Amazon
Leah on the Offbeat on Goodreads
Leah on the Offbeat Publisher Page